SOHOKL the new "happening" mall in Mont Kiara. I read about this new Jogoya-alike Japanese buffet around PJ and here comes TENJI. Many bloggers had commented with beautiful pictures and experiencing the nicest buffet of all. I had not been there before until recently Canon had offered the BUY 1 FREE 1 for Tenji with purchase of Canon product. With this, I visited the restaurant then.
It is kinda strict as we only allowed stepping in at the designated time. People are waiting outside for their turns to go in as well. Hmmm.. I am wondering on the booking is almost everyday full, is it so delighting enough to attract so many people to move in to visit?
The food is not much a varities. They have a place for sushi. We had some sushi but the taste is not nice at all. The taste is weird and is not fresh at all and we hardly take much to eat on the food but just snapping pictures only. LOL.
They also serves fried food like fried chicken, deep fried squids and more but most of it are cold and no longer crispy.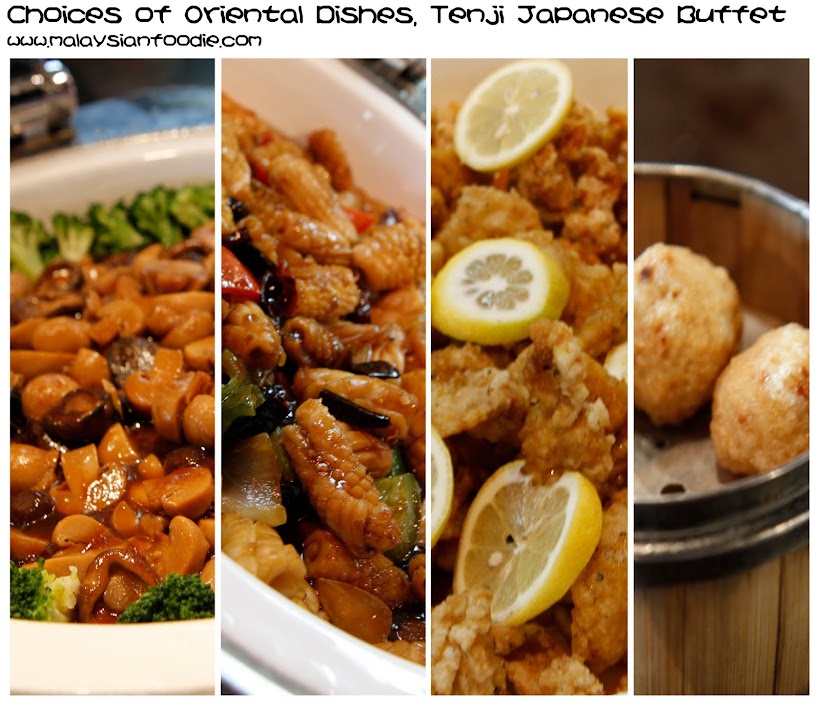 Food serves for ordering is not fresh and it takes us a long time to wait for long.
The desserts are also not really nice and the texture of the cake is really not smooth
This is the best of all, i can say is just the ice cream- Served of your choices of Haagen Dasz as well as Baskin Robbins. Others, not much a worth of money to try and not much choices of food as well.
Taste: 0/5
Price: RN 78 / person
LOCATION :
TENJU BUFFET, SOLARIS MOUNT KIARA.
LOT 1-01-01, SOLARIS MOUNT KIARA,
NO2, JALAN SOLARIS,
50480 KL
TEL: 1700-80-1888