Sri Kulai is the 1st convenient, complete Malaysian meal, with REAL Malaysian taste and comes in a whole range of wholesome meals – snack meal, complete meal and dishes and now vegetarian. The range includes nasi lemak, chicken rice, sambal udang, dim sum and many more. For the first time, Malaysian all-time favourite meals can be enjoyed at home within 5 minutes. Sri Kulai food range is priced between RM5.90 to RM 10.00.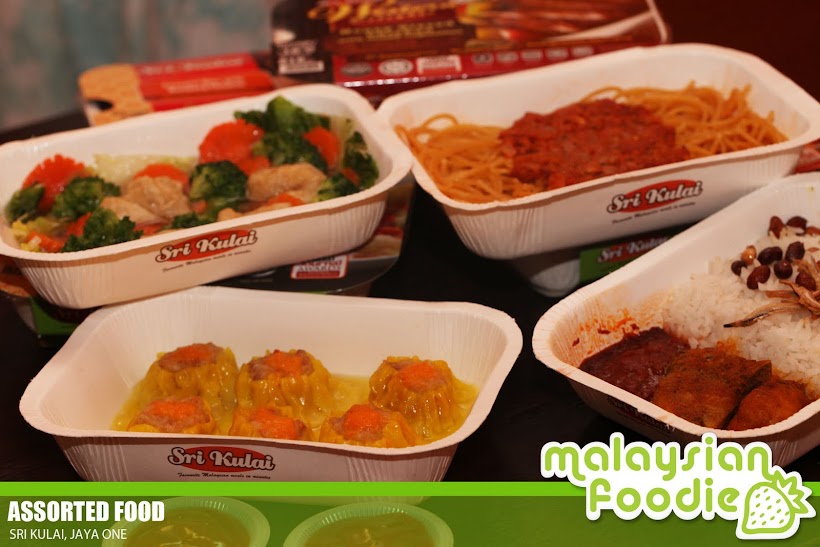 Coconut Rice with Rendang Boneless Chicken which is one of the best-seller of all. To cook the a nasi lemak it take hours. With Sri Kulai, it's just 4 minutes and it is really convenient and fulfilling. The sambal was really nice, not too spicy just good enough fi But I was more amazed with the quality and texture of the rice!!! 4 minutes before, it was as hard as a rock and suddenly, its soft like it's just been cooked in a rice cooker.
Taste: 5/5
Price: RM5.90
Energizer – It is a combination of Carrot and Green Apple. The drink is definitely a great combination drink and the taste is a good one
Taste: 4/5
Price: RM6.90
Shao Mai with Chicken Soup – The shao mai is definately a best deal one. This dish is the best seller of the shop. Now everyone can have it which it is a HALAL one. The shao mai is really nice and fresh with the tender chicken meat and the soup is a really sweet and appetizing.
Taste: 5/5
Price: RM 7.90
Vegetarian – Savory Beancurd With Broccoli – Not forgeting the vegeterian consumer, they also have a brand new dish to share with is the Savory Beancurd With Broccoli without Garlic. It comes with brocolli, taufu as well as carrot. The dish is simply mouth temptating and the vegetables is as fresh as you cooked home. Nice dish.
Taste: 4/5
Price: 6.90
Spicy Mixed Vegetables which is cooked with a sour and spicy soup. The dish is accomplish with the long beans, cauliflower and carrot
Taste: 3/5
Price: RM 6.90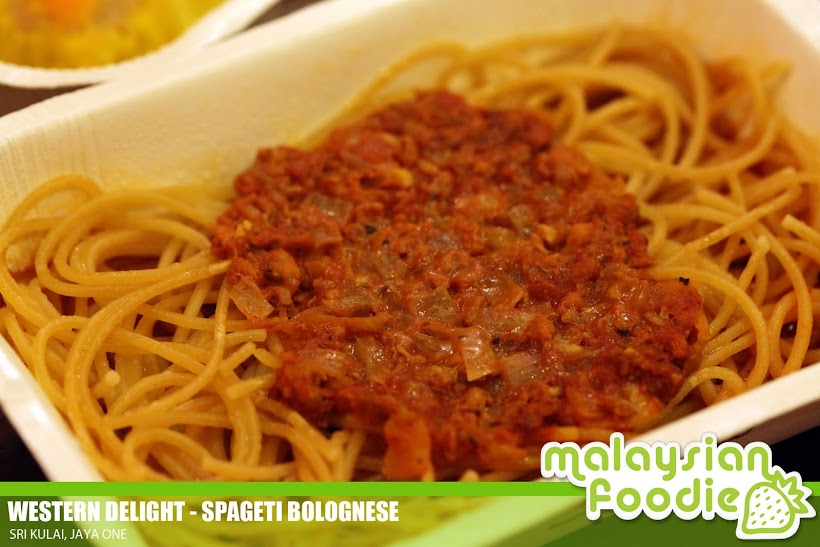 Spageti Bolognese is a cater for the western lovers. The spageti is nice with the generous serving of the sauce. But the spageti is slightly too hard.
Taste: 3/5
Price: RM 6.90
Beancurd Chicken Roll – The beancurd chicken roll is where the beancurd is wrapped with the stuffed chicken. The dish is a bit sweet and sours taste and a great taste for meetings.
Taste: 5/5
Price: RM7.90
Sangkang Dumpling Soup With Chicken is a dish which is children favorite. The dumpling is made to be served with fishball and taufu. The taufu skin is wrapped with the fishballs inside. The soup is sweet and the taste is really like having fresh fishballs from market.
Taste: 4/5
Price: RM7.90
Roasted Chicken where the fresh chicken is being bbq with the sweet sauce. The roasted chicken meat is tender and making me to have more. The taste is sweet, salty and simply a great combination
Taste: 5/5
Price: RM9.30
Note:
** All the food are served below RM 10.00 and you can eat them anytime. No longer fatty unhealthy Fast Food, why not try our Malaysian delights . You may find them in Cold Storage, specific Jusco and Giant across Klang Valley. For wider range, you can visit their store at Jaya One.
SRI KULAI
Blk E, Unit 11, Level B2, Phase 2,
Jaya One,
No. 72A, Jalan Universiti,
46200 Petaling Jaya, Malaysia.
Tel: 03 – 7955 8840
Hours
Monday to Sunday
10.00am – 10.00pm