Pulau Ketam trip had been back dated a long time and at last i have time to blog them up today. Lets see whats the history or whats about the island.
"Pulau Ketam, literally translated, means "Crab Island". It is a small island located off the coast of Port Klang, Selangor, Malaysia, and was founded circa 1880. The island is easily accessible from the Port Klang jetty by ferry. The "floating houses" that come to view as visitors approach the island are a sight to awe any city slickers. Perching casually on long wooden stilts, these dwellings are suspended about one to ten (1-10) metre above sea level.
Pulau Ketam is well known for dumping close to 400 helpless dogs on an adjacent island to fend for themselves, in which many are reported to have perished in a cruel manner."
from Wikipedia
Thats our passes towards the trip "to and back"
The ferry which transport us there.. not like the one in Penang.
This ferry is more like a big boat to me 😛
We had our half day so called trip there where we went for Klang for BKT and we went there after that. The trip is about an hour boat ride to the island. We thought of a small trip there and this trip is wif Jo, YH, Carolynn, Darren and my beloved dear. We had taken pictures up and down left and right towards the trip .. haha.. but i just supposed to choose some of the pix.
The trip started.. and the boat is emerging to our destination. Could not compare to the white blue sea in Sabah..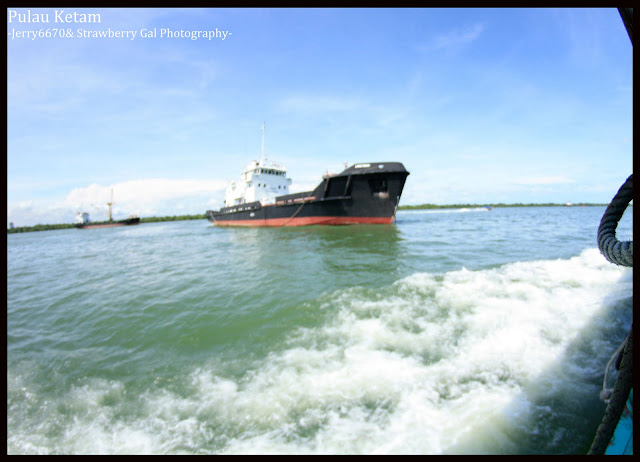 We saw big ships which are probably from Port Klang and having their uplift or export import their products to other places
While in there, we are too bored and did take some pix on the railings as well.
Around reaching the islands, we can see the boats which are going to the sea to catch fishes..
Bicycles are also being rented in the island. I could not see any cars inside as well. The only move round will be bicycles and perhaps the motorbikes. So, you may rent a bicycles for move around since the roads are narrow as well.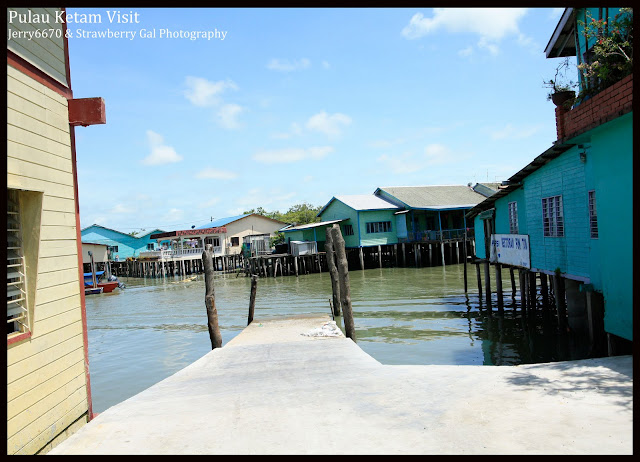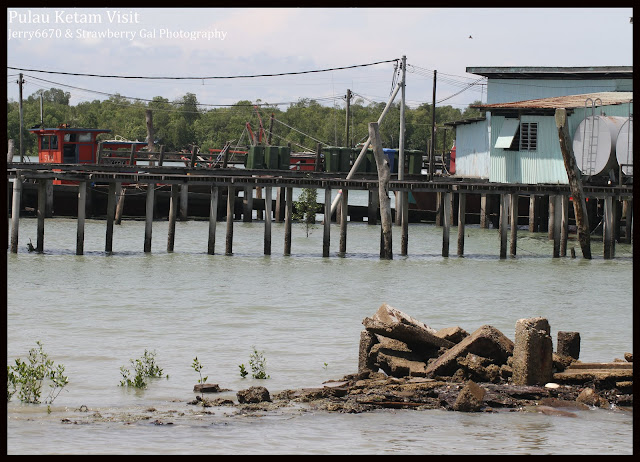 It is build with the tree branches and the place is quite nice for relaxing
We also spotted a pity dog and we snapped them up
you can find stalls selling tibits as well

I had try the Fried Ice Cream.. Yummy Yummy..
There is a temple there as well. Many people are praying there ..
This is how the dried food being made. It is being dried under the sun
What people buy the most there will be dried shrimps which is slightly cheaper than in towns
Some of the pix we take in the island
Our memorable pix together
We also had some food and dessert in the island before we back to Klang and here is the
LINK
for the food reviews.